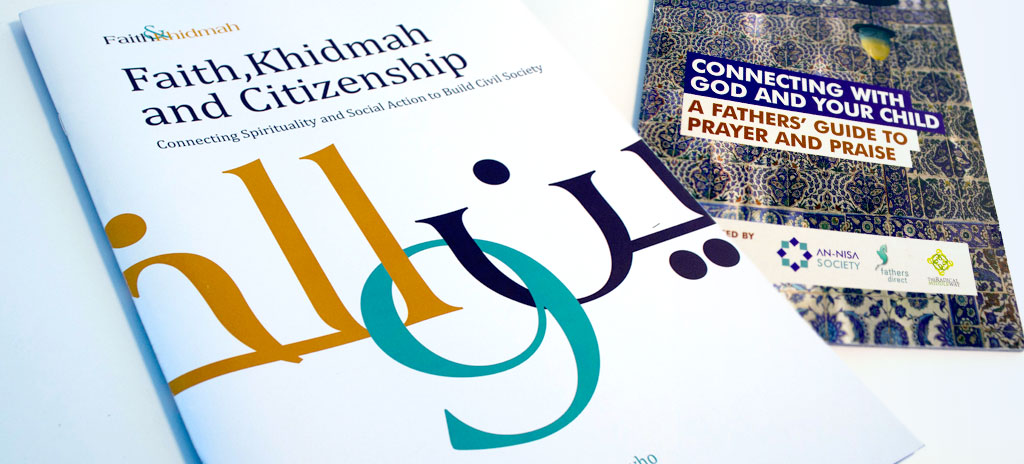 We have been working with two key organisations instrumental in developing Muslim identity in Britain and the contribution of Islam to civic society.
The Radical Middle Way, led by Fuad Nahdi, has built an important dialogue with Muslim youth all over the world by bringing international Islamic scholars to major events, recording and disseminating their views on key issues.
The An-Nisa Society, led by Humera Khan and Khalida Khan, is a Muslim women's organisation that has done vital community development work in Britain. 'Happy Muslims' – RMW and An-Nisa recently produced a brilliant video that has gone viral, based on Muslims singing and dancing to Pharrell's song, 'Happy'. To view it: http://www.independent.co.uk/news/uk/this-britain/pharrell-williams-happy-british-muslims-dance-to-song-in-video-9265188.html
The consultancy worked on a joint project with the Radical Middle Way and An-Nisa on a symposium about Islam and the voluntary sector, entitled 'Faith, Khidmah and Citizenship: Connecting Spirituality, Social Action and the Big Society'. We produced a report on the event that went to the Communities Secretary, Eric Pickles MP.
Read more: http://www.radicalmiddleway.org/article/download-the-report
Working with the Fatherhood Institute , and An-Nisa, we also produced a unique 'Prayer and Praise' guide for Muslim Fathers. The tiny booklet, which is now in the wallets of many Muslim dads, includes a daily prayer timetable with thoughts and advice on fatherhood.
Jack O'Sullivan writes occasionally in the mainstream press about Islam. His articles include:
'British Muslims are the New Irish: A piece in the New Statesman suggesting how the history of 19th century policies towards Irish immigrants might inform 21st century public policy supporting British Muslims.' Read more: http://www.newstatesman.com/node/146622
'If you hate the west, emigrate to a Muslim country': An interview published in the Guardian with Hamza Yusuf, arguably the West's most influential Islamic scholar, in the aftermath of the September 11 bombing of the World Trade Center.
Read more: http://www.theguardian.com/world/2001/oct/08/religion.uk
'Defender of his faith': An obituary in the Guardian for Zaki Badawi, one of British Islam's first leaders and founder of many Islamic institutions in Britain. Dr Badawi first used the term 'British Islam'. Read more: http://www.theguardian.com/world/2003/jan/15/terrorism.religion
Tag